KUMQUAT or Golden Orange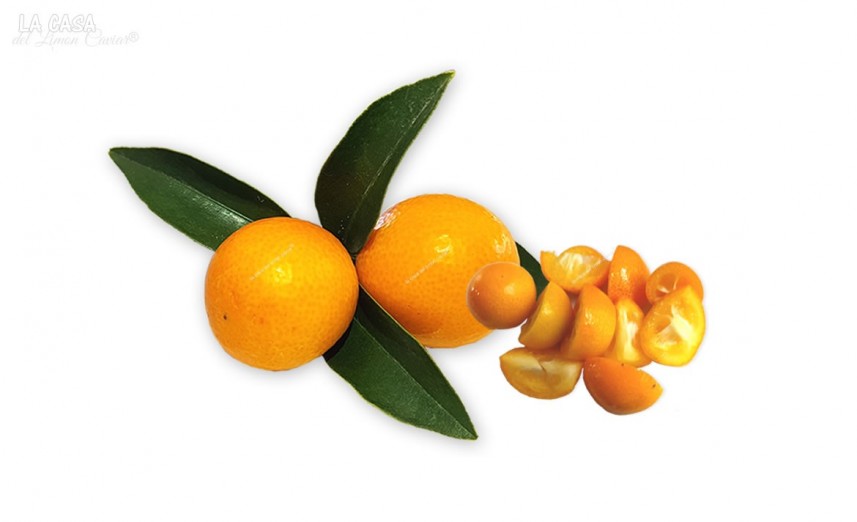 Kumquats were introduced to Europe in 1846 by Robert Fortune.
Kumquat is a citrus fruit native to North China and Malaysia (Vietnamese name: Cuckoo), growing on a evergreen shrub 3 to 5
KUMQUAT or Golden Orange
History of Kumquat
Kumquats were introduced to Europe in 1846 by Robert Fortune.

Kumquat is a citrus fruit native to North China and Malaysia (Vietnamese name: Cuckoo), growing on a evergreen shrub 3 to 5 meters high . The alternate, elliptical leaves are dark green and shiny on the upper side and paler green on the underside (His name means Golden Orange ). Its fruits are also called kumquats . This evergreen, slow-growing shrub is 4 m tall.
Its branches sometimes bear small spines.
Unlike Citrus Citrus , it is relatively hardy because it can tolerate a temperature of -10 ° C.
Kumquat varieties
The most commercialized varieties are Fortunella margarita and Fortunella japonica. Their flesh is sweet and tart and especially bitter.
It is often cooked whole in compote or confit.Il is often prepared in chutney, marmalade, jam, candied fruit whole or prepared in syrup. Kumquat is also widely used by pastry chefs and cooks.
It has been crossed with several fruits, among others lime (limequat), orange (orangequat), lemon (lemonquat) and mandarin (calamondin).
kumquat Meiwa is "probably" a hybrid of F. margarita and F. japonica, although some authors consider it a separate species.
Rich in vitamins A and C, with about 70 kcal per 100 g, it is one of the most energetic fruits.
A NEW FRUIT, our KUMQUAT M. CARAMELO
Our Kumquat Caramelo
Kumquat is a citrus fruit with dark green foliage, shiny, leathery, persistent, sometimes spiny.
Our kumquat is a small round fruit of 2 to 2.5 cm in diameter.
Kumquat is most often eaten fresh, but is also known as candied fruit.
Its yellow-orange skin is edible, very thin, allows to eat it as is.
Kumquat in the kitchen
Its production is essentially in MARCH , depending on weather conditions.
Its fruit contains few pips, little acid, not bitter at all even with the skin that is soft and super fine.
It crunches itself, it is eaten on the fly, whole with the skin, a real pleasure, fragrant, sweet, juicy and not very acidic.
Kumquats are eaten raw, whole with their thin skin, or in sweet and sour dishes with game or poultry.
Also consumed in jams, ice creams and sorbets, fruit salad, compote combined with other fruits after being cooked.
They can be candied or canned in syrup.
They can also be in the composition of drinks, syrups, liqueurs and fruit brandy.
In Same Category
Related by Tags
Comments
No comment at this time!