Our Different Ecological Fruits
Extraordinary and succulent
What are the different Fruits that we offer?
Several varieties of Lemon Caviar, Yuzu, Combawa and Kumquat Caramelo
We produce several varieties of Lemon Caviar (from 5 to much more depending on the season), with exceptional citrus fruits like Yuzu, Combawa, and Kumquat Meiwa caramelo.

We chose the difficulty because our field will be "green", and still "green"! Our desire, our goal: Protection of biodiversity!

We are building this field as a natural ecosystem (hedgerows, wetlands, etc.) that will gradually develop: shrubbery hedgerows are there to recreate an ecosystem of insects to fight diseases and pests of fruits, but also to filter the air and its residues, and thus to keep at best a specific environment. It is also planted shrubby and perennial hedges, from 6 to 8 different species, peripherally and in an "iterative and non-systematized" way in the open field, to favor the biodiversity of insects and to promote, through this, the role of hedges as windbreak, anti-erosive role, and role of moisture reservoir. In fact, by breaking the usual linear "lays" of plantation, we will re create habitat zones and "circulating" that will favor a favorable local "micro climate". Covering grasses will complete this ecosystem.

This is not good weather and "green", it gives a lot of extra work, but it has a direct impact on the taste quality of our fruits. So we do it!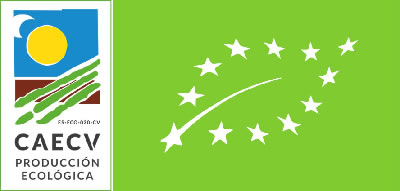 NEWS & NEWS , LAST NEWS
Information Live from our plantations and fields
Thierry & Régina
Here we provide you with the latest news and news from our fields.
25/10/2020:
Some of you have asked us for the possibility of sponsoring a tree, d'of adopting a tree !
It's done: here you can go and sponsor a fruit tree, plant a tree in your name !
10/07/2020:
You have the possibility to download our fruit catalog here.
Go to our free catalog download page to find out everything about our activity and the varieties grown in our plantation.
01/07/2020:


Fruiting period

,

new variety

,

climatic or agricultural problem

, agricultural life is like this: subject to many hazards.

The lemon caviar harvest is becoming clearer: it should start towards the end of August. This year it will be of small quantity, undoubtedly because of a problematic winter period. The fruits seem beautiful, and very aromatic. The sub-varieties are also doing well.

This year will be concentrated on the Lemon Caviar, and we will not harvest any other citrus.


The other sub-varieties are too small to be able to market them.

#lemoncaviarharvest
Sponsor a tree and benefit from its harvest
We are in Valencia
The Citrus Country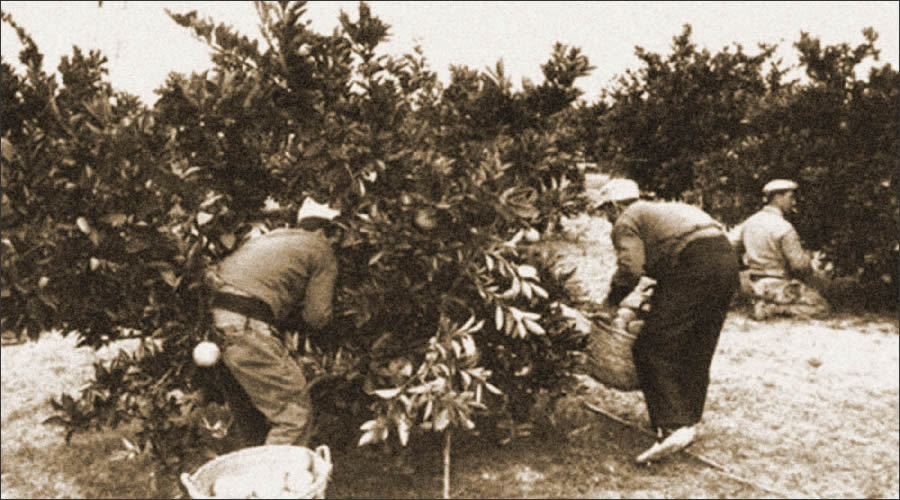 Our orchard is located in the plain of Valencia, Spain.

Valencia has a very special climate that is beneficial to our tree varieties.

And Valencia, because of its natural history with citrus (for several centuries), has all the qualities and specificities necessary for our farm to grow vigorously and formally.
History of Our Farms
La Casa Del Limon De Carolina, production Ecological and sale of Lemon Caviar, Yuzu, Combava and Kumquat
La Casa Del Limon De Carolina it's our adventure, joined by Jean Vincent & Usi, as well as Caroline & Jérôme. We are producers of lemons caviar and citrus exception (and wholesaler in lemon caviar because we are short circuit).

Both adept at salty and sweet, we are always looking for new flavors, new recipes knowing that we are particularly fond of citrus (lemon caviar, yuzu, combawa and kumquat). And that's how we discovered the lemon caviar ... which we fell "crazy" by all the possibilities it brings!

We tried to buy lemon caviar in France or Spain, and it took consistency to sometimes find high prices and often a little dry, following the long trip from the southern hemisphere, Australia (main exporter) or California.

And for us, it was the click: why could not we produce it ourselves?

After all, we love the land, the good products and all have a very strong farm culture in our families who were farmers. Living in Valencia (Spain), the cradle of citrus cultivation, we have studied everything: the land, the very specific climate of Valencia, all that our trees could need to feel good and therefore produce fruits of quality. And everything is at the rendezvous, the hot and humid climate of the region and the quality of the land.

But, the Caviar Lemon tree, It was thus necessary to study this tree well before undertaking its culture in full field and to prepare as well as possible its place of life and implantation.

Since 2017, we have about twenty trees (with different varieties) in "greenhouse laboratory" at home, to study the adaptation of trees, their needs, the periods of flowering and harvest, their sensitivity to pests and harmful ... all you need to know, because it must be said that this tree, this thorny bush is a savage in every sense of the word! The documentation and all the data concerning it are rare, not very descriptive.

This tree, or rather this thorny bush, even if it is called "citrus", has nothing to do with the usual lemon tree that we know well: its differential characteristics come from its origin: the wet undergrowth of the Australian forests of the Queensland (original specificity, breeding, climate, fruiting).
To synthesize:
It's a lemon tree that has nothing to do with a classic lemon tree
His arboriculture is very different from the classic lemon tree
Its need as a land, adapted to its origin, is also very different from that of the well-known lemon tree.
Its breeding is fragile because specific in terms of fruiting, and its size for example.

In order to diversify our offer, we have decided to add caviar lemons, yuzu, kaffir lime and a new variety of extraordinary kumquat, which we will call kumquat caramelo.

The lemon caviar is a fantastic fruit, exceptional, but very fragile that requires extreme care to reveal its potential. It is used both in cooking and baking for the multitude of taste and visual possibilities it brings. The greatest chefs use it with unique variations and amazing flavors.

This fruit, according to the variety ( purple lemon caviar ), has incredible and diversified aromas, and also a great ability to DESIGN on a dish and a dessert.

Our goal is to be able to benefit from this exceptional product, by cultivating quality fruits with a biological culture that respects the ecosystem and especially to participate in our level to reduce the carbon footprint generated by these imports.

So here are the different challenges we had to overcome, to launch our orchard!

We are producers of lemons caviar and citrus exception (and wholesalers because we are short circuit).

Sale of lemon caviar (microcitrus australasica) for professionals and individuals, sale of yuzu, sale of Kumquat, sale of combava.

On our Blog & Vlog, you will find all the tips on different fruits, different varieties of lemons caviar, including purple lemon caviar and even very soon, full of easy cooking recipes with these different fruits.