We are producer and wholesaler of high quality lemon caviar and citrus fruit, such as YUZU, Combava, and Kumquat "Caramelo".

You are a wholesaler and / or reseller of upscale fruits and vegetables, you are a catering professional, or you have a point of sale dedicated to a high-end offer, you want to order lemon caviar or our other citrus?

We grow our lemons caviar and high quality citrus in Organic (Yuzu, Combawa, Kumquat Caramelo) near to LLIRIA, 25km from Valencia in Spain.
♦ 

Our farm and all the fruits produced there are certified Organic, by CAECV (Committee of Agrícultura Ecológica de la Comunitat Valenciana registered under number ES-ECO-020-CV). Our certification number is CV6471, and you can find our certification here on the CAECV website.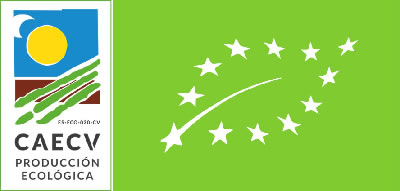 We deliver our products FRESH, everywhere in Spain, France, Belgium, Germany, Portugal and Luxembourg.

Different varieties are available all year round. Different varieties of lemon caviar are available: beige, red, green, yellow, fuchsia, with different tastes.

Our caviar lemons and other fruits are NEVER frozen. The availability of these obviously depends on the harvest period (from JULY to MARCH depending on the variety).

The fruits are harvested directly in our orchard. Our caviar lemons are not processed, they are simply harvested and delivered to you. From harvest to tasting!

When you slice a lemon caviar, a pulp expels itself, different colors (pink, yellow, green fluo, or light green, or ...) composed of a multitude of small pearls (or beads) translucent that look like caviar. An unparalleled aroma then perfumes your dish, it only remains to feast.

Do not hesitate to ask us to know more (Contact us), we are at your disposal (we speak Spanish).

You can also pre-book your quantities, which allows you to ensure delivery, while some varieties will be in reduced production.lemon caviar fruit